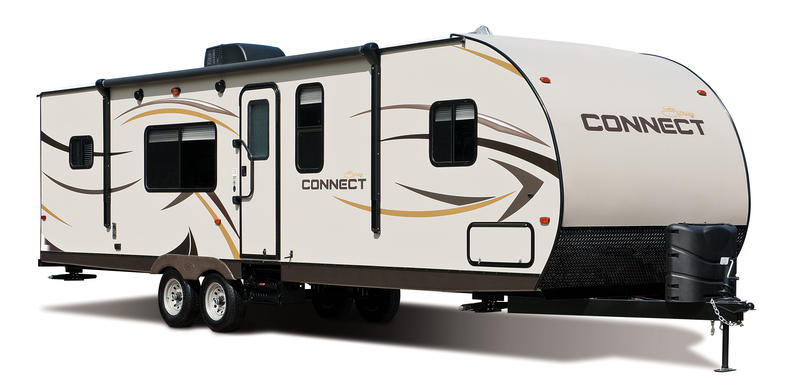 Current Hours:
Monday - Friday: 9-5
Saturday: 9-3
Sunday: Closed
YOU'RE HOME ON VACATION
There's no place like home. That special feeling of going to sleep in your own bed. Preparing meals and eating in your own kitchen. Having your very own living room to relax in. But you can't spend all of your time there. It's nice to get away and see the country. Maybe for a long vacation, or maybe just for a short weekend. With a camper from Gag's Camper Way, you can take that feeling of being at home with you.
That's why we say: "You're Home on Vacation." With your very own camper you will have all those conveniences and the comfort of your very own home, yet you'll be on vacation. Be a tourist all day and still fall asleep in your own bed. Spend the day visiting with friends and acquaintances in a new place and still retire to your own kitchen and living room for a private evening. You'll find your next trip much more carefree and relaxing when you know "You're Home on Vacation." Stop out and see us today.
CONGRATULATIONS TO JAYCO AND K-Z!
The RVDA Dealer Satisfaction Index Award results are in and once again Jayco and K-Z are winners. The Jayco brands that won include our great line up of Camping Trailers, Jay Feather, Jay Flight and Eagle travel trailers and fifth wheels. The K-Z brands that won include our great line up of Coyote, MXT, Sportsmen, Sportsmen Classic, Spree and Spree Escape travel trailers.
We are very proud to be able to offer such a great selection of campers to our customers. The dedication and commitment made by both Jayco and K-Z really are valuable to us and to our customers.
CONNECT WITH GAG'S CAMPER WAY

Join our eNewsletter
We offer valuable camping advice, tips and news about upcoming sales and events.

Like us on facebook at facebook.com/gagscamperway
Learn more about Gag's Camper Way and keep up to date with information and upcoming sales and events.
LEARN MORE ABOUT OUR FEATURED NEW CAMPERS
We have a great selection of new Pop-Up Campers, Travel Trailers and Fifth Wheels from Jayco and K-Z.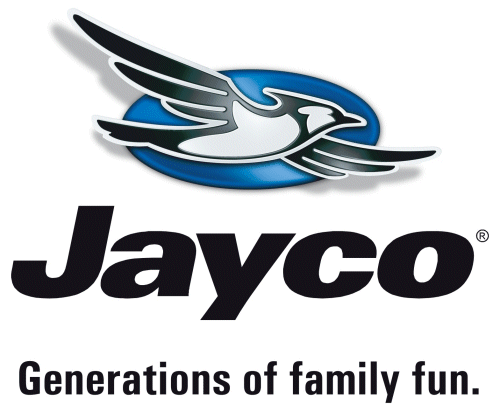 Jayco has been building campers since 1968. For more than 40 years, Jayco has helped generation after generation creat new family memories every day. We'd love nothing more that to be part of your family storage.
Jayco brands we carry include: Jay Series Pop-Ups, Jay Feather Travel Trailers, White Hawk Travel Trailers, Jay Flight Travel Trailers and Eagle Travel Trailers and Fifth Wheels.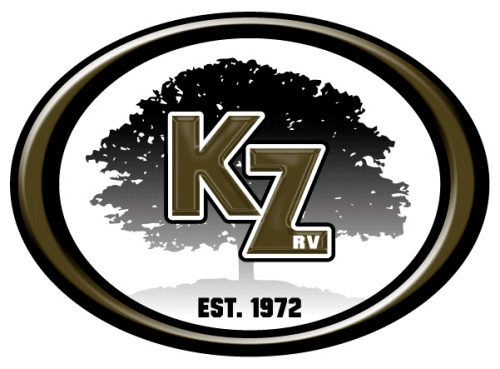 K-Z has been manufacturing quality built Sportsmen campers since 1972. The K-Z family tree may have come from small seeds of humble beginnings, but core values and hard work grew them into the trhiving company they are today. Still privately owned, K-Z enjoys the loyalty of employees, dealers, and retail customers alike, who have all joined the K-Z family tree.
K-Z brands we carry include: MXT Toy Haulers; Sportsmen and Sportsmen Classic Travel Trailers; Spree, Spree Connect and Spree Escape Travel Trailers; and Durango Fifth Wheels.
INTERESTING INFORMATION
RVING IS A HEALTHY LIFESTYLE
We've known for years the people who get out and use their campers have a more active lifestyle. And no matter how it is used, your camper will help you enjoy the outdoors more. Now, a study finds that RVers live healthier than their non-RVing counterparts. Healthy campers.
CAMPERS START A NEW TREND: CAMPING LOCALLY
RVers are determined to go camping and not let fuel costs dampen their vacation plans. Campgrounds and RV parks are finding that RVers are keeping gas expenses low by staying at local parks rather that traveling out of state. Read More.
RV & CAMPING TRAVEL IS GOOD FOR THE ENVIRONMENT
Vacationing in an RV or Camper is better for the environment because vacationers leave a smaller carbon footprint in a camper. Read more.
RV & CAMPING TRAVEL COSTS LESS
Campers save money compared to other forms of travel. A study shows that traveling in a camper is still less expensive than other forms of travel. Read more.
SPECIALS
2012 Jayco Jay Series 12 SC


MSRP: $11,809.
Was: $8,999.
Now: $8,499.*
2013 K-Z Sportsmen S300BH


MSRP: $26,890.
Was: $21,499.
Now: $20,499.*
2013 K-Z Spree 280 RLS


MSRP: $31,014.
Was: $23,999.
Now: $22,999.*
2008 K-Z Montego Bay 34 SB-3


List Price: $34,999.
Was: $29,999.
Now: $27,499.*
2013 Jayco Jay Flight 28 BHS


MSRP: $24,795.
Was: $18,999.
Now: $17,999.*
*Plus tax, license, title and fees. Financing is available on approved credit. Contact us for details.